Posted by: admin in on May 17th, 2010

Manufactured by the inventor of ESE Technology, the worldwide patented *E.F.* Carrier System of Lightning Protection offers unrivalled advantages in eliminating the danger of side-flashing and preventing electrification of buildings.
*E.F.* Carrier System of Lightning Protection is the market leader of non-conventional lightning protection systems in Hong Kong. It is widely accepted by both private and Government sectors and has accumulated over 1,000 local installations since 1983.
*E.F.* LIGHTNING TERMINAL
The E.S.E. (Early Streamer Emission) Principle for lightning protection was first discovered 30 years ago by E.F. International S.A. The *E.F.* electrically sealed carrier system was also invented and patented worldwide since June 1983.
Its performance has been proven through thousands of installation, such as Churches in Vatican, historical structures in Greece, national monuments in Portugal etc.
In south east Asia, clients list grows in a very positive pace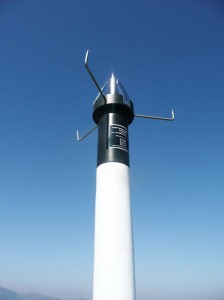 *E.F.* LIGHTNING CARRIER
The *E.F.* Lightning Carrier that made the whole system ever so successful, is mainly because of its ability to eliminate the side flashing phenomena.
The ingenious design to handle the capacitance as well as the skin effect problem, always conveys high voltage lightning current far away from protected structure, which makes the carrier down conductor unique.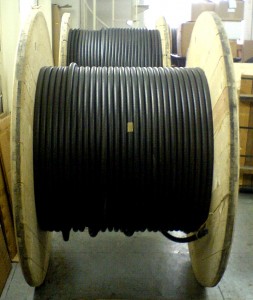 *E.F.* LIGHTNING STROKE COUNTER
This is another highly praised product, which is the climate-proof *E.F.* Lightning Stroke Counter, this device accurately records the lightning strike event that is intercepted by the Lightning Protection System into digital form.
The best part of this stroke counter is that it does not need to be reset.